We have manufactured our exclusive range of products after intensive research and analysis to meet the latest demands of our clients. Our product range includes but not limited to Networking cables, Building wire/Panel wire.
We aim to provide only the best quality products to our clients using expertise, technological prowess and diligent working methods of our engineers. We focus on the five major aspects of quality, service, commitment, price, and service.
WELCOME TO M/S MANDEEP CABLES PVT. LTD.

M/S Mandeep Cables Pvt Ltd, reckoned amongst trustworthy electrical cable manufacturers in India. We provide bespoke cable solutions to meet elevated industry norms. We manufacture wires and cables for automotive, domestic and industrial applications. Our products ensure high quality engineering solutions as we are outfitted with advanced machineries. We also have large warehouse that has capacity of storing large quantity of raw materials and finished products to meet huge client demands.
Premium Quality and priced products
In-time delivery
Cost effective
Commitment assurance
IMPECCABLE PRODUCT QUALITY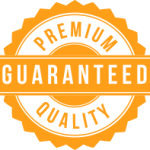 We have been offering our clients with a diverse range of high quality networking cables and more developed using high grade raw materials which we procure from reliable vendors.

Networking Cables
Building wire/Panel Wire
Duraconnect- Data Cables
Wire and Cables
Power Cord
All
Our products are tested for quality in our dedicated lab equipped with latest instrument for testing in accordance to IS, UL, JIS, JASO (Japanese), & DIN (German) specifications.

M/S Mandeep Cables Pvt Ltd is known for delighting customers with best quality products that ensure zero defects in production. Our cables are manufactured as per national and international standards like ISI, JSS, DOT, BS. MCPL signifies.
Innovative products and client satisfaction
Economical prices and timely delivery of orders
Client oriented and quality centric approaches
Highly experienced technically and commercially qualified engineer
Dedicated lab equipped with latest instrument
MANDEEP CABLES GLOBAL PARTNERS